INTRODUCTION
ESNZED Impex In is a North American company having offices located in USA as well as Canada.
VISION
To become a Global leader in supply chain management of engineering equipment and materials, bulk specialty chemicals, Engineering services and Material Management Software solutions. To stay at the forefront of the rapidly changing global technological, commercial and environmental standards.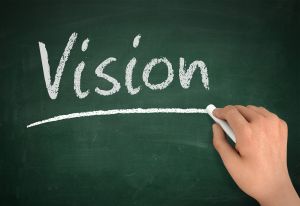 MISSION
To provide quality Engineering Design, Supply Chain expertise, Project Management and Software Services at most competitive prices while meeting or exceeding customer satisfaction.
CORE VALUES
INTEGRITY
* Provide Honest & Objective Services
* Protect client Confidence
* Earn the trust by performance

DEDICATION
* Listen to needs-develop understanding
* Provide responsive products & Support
* Success belongs to client.

INNOVATION
* Create new methods for delivering value
* Pursue the best people, processes, products & technology
* Set new standards

DEDICATION
Esnzed Impex is one of, if not the best, suppliers of industrial equipment and OEM software used and applied by engineering, gas, oil, and petroleum companies. Apart from being adept at OEM and industrial equipment, we are also one of the trusted chemicals suppliers for petrochemical, oil & gas, manufacturing and pharmaceutical companies. In every OEM, new chemical or software undertaking, we take into heart the company's mission, vision and goal in order to produce the best results for our customers. Another line of our business is export from North America of quality grains and pulses globally and with particular focus on the Middle and South Asian markets. Our relationships chain starts from the farm to the processors to the logistics service providers to delivery per scheduled requirements to the shore of our customers.
Our dedication and commitment in delivering highly satisfactory results is probably the reason why we are held in high esteem in the international market. Despite this, we are not about to be complacent as individuals and as an organization in continuously earning your trust in our company.






INSPIRATION
Our inspiration is our customers, inspiring us to continuously find efficiencies in our supply chain and value in the product and services delivered to our customers.
ESNZED uses proven methodologies and approaches to help you meet your business objectives and stay ahead of the competition. The foundation for a successful partnership is determining what you want to accomplish and developing a plan to get there. We help develop meaningful and measurable strategies that capture key insights across industry analysis, customer needs, and competitive positions. ESNZED end-to-end supply chain management solutions provide integrated business and technology processes across the global supply chain resulting in a seamless end-to-end logistics solution. You can count on us to design and implement integrated supply chain solutions that help you eliminate costs, increase the efficiency of your supply chain and increase speed to market for your product. Request a consultation to learn more about our end-to-end global supply chain management capabilities. All ESNZED plans are value based: use of genuine parts for best operation and use life, automation for lowest transaction costs, guaranteed lead times plus weekly consolidated shipments for lower stocking levels.
DISTINCTIVE PROCUREMENT METHOD
All ESNZED plans are value based: use of genuine parts for best operation and use life, automation for lowest transaction costs, guaranteed lead times plus weekly consolidated shipments for lower stocking levels.

Tailoring or customizing a plan to a particular plant is done by matching three distinct procurement methods to the plant's demand profile:

* Inquiry/Offer Bidding for high value- low frequency/non-storeroom/first buys

* Cost Plus Fee Buying for low value-low frequency of use spare parts

* Long Term WAREHOUSE Contracts for regular store room reordering